I could scarcely believe it when I checked the drawing results. After just 7 years of applying, I had drawn a coveted Montana mountain goat tag! Helping my odds of drawing dramatically was the fact that the hunting area began 22 miles from the nearest trailhead, deep in Bob Marshall Wilderness, requiring the services of an outfitter or a ton of miles backpacking. With limited resources, a stubborn Do It Yourself (DIY) streak, a willingness to learn and an unrealistically positive outlook stoked by hours of reading Cameron Hanes stories, I decided this would be the perfect indoctrination into the solo backcountry backpacking cult.
In truth, this was a graduate level backcountry expedition that I took on, with no backpacking experience, garage sale gear, slightly above average physical conditioning, and an on trail attitude that waxed and waned throughout the 5 day, 87 mile adventure. Although I hobbled out of the wilderness on hammered feet and an emotional roller coaster, this trip hooked me on backpacking as a lifestyle and practically debunked three commonly held misconceptions about the adventure sport that anyone can do.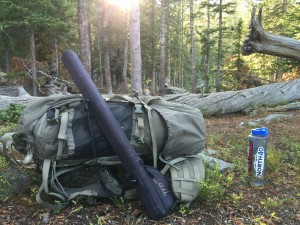 Backpacking is ridiculously expensive
While top end gear often does bear price tags surpassing that of my first 3 cars, it is not required to get in the game. I used hand me down packs on my first several trips and picked up solidly built, budget bags for my 3 daughters from N40 when they joined me in the quest to find out what's over the next ridge. That being said, there are a few things to keep in mind when acquiring a pack that can set you up for success or predict failure, on backcountry outings.
Fit is by far the most important function to consider when deciding on a pack. Almost all bags are infinitely adjustable, so take the time to ensure hip belt, vertical and lateral fit, chest strap, and load lifters are setup to ensure a comfortable ride. There is a ton of information available online regarding pack fit, but you won't have this aspect dialed in until you try on several packs under the tutelage of someone who's "been there, done that". Regardless of where you buy your pack, N40 staff can show you the basics, let you try on multiple bags and walk you through the process of setting up a properly fit pack. Eberlestock, Badlands and Osprey are all solid brands representing a full range of price points, styles and fit, and are worthy of consideration.
Backpacking requires tons of time
Because of the very nature of the sport, most backcountry explorers place a premium on spending as much time in the woods as possible, with several day trips being the norm. However, over the past few seasons, I've found tremendous pleasure in one and two night trips that don't break the bank or nuke my schedule. As my daughters have grown into teenagers with busy schedules, getting time afield with them has become increasingly difficult, making abbreviated trips the norm.
Quick trips result in lighter packs, less food cost, and prompt exploration into the fringes of areas on our bucket list. Knowing I'll be back to the truck in a couple days frees me up to lighten my bag, delve into minimalist packing, and test pieces of gear that I don't yet trust for longer excursions.
Embracing the quick trip paradigm has put backpacking back on the calendar with my girls, since we can leave on Friday after school in be back home in time to bang the homework drum Sunday evening. Because of the compressed time frame inherent in these trips, I've found it important to consciously relax and not try to conquer the backpacking world by biting off too much on a short turn around. Pushing hard to get where you're going (if necessary), then slowing your roll, makes theses gigs fun, productive and worth doing.
You have to be an Olympic athlete in order to backpack
While some modicum of physical conditioning will make any trip outdoors more enjoyable and safe, you don't have to run marathons while listening to Tony Robbins to earn a place in the backcountry. However, having extensive knowledge of your pack and gear, coupled with basic strength/endurance training builds confidence that ensures a good time, aids decision making and brings you back for more.
Put simply… have your Physician ensure that you are healthy enough to backpack, hike often with a loaded pack, do some basic strength exercises, stretch a ton, plan trips that are within your skill and conditioning level, and don't overthink it. Your body will tell you what it needs and let you know when you've exceeded the limits of your conditioning.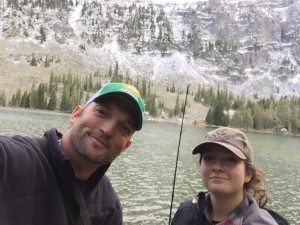 Budget Backpacking Lifestyle
Backpacking creates long term family memories on short trips, evolves into a lifestyle faster that you can imagine, and can be embraced regardless of finances, scheduling and conditioning. Get your gear, get after it, and I bet you get sucked into the lifestyle of the budget backpacker!