Blaze orange clothes, tackle boxes, boots, wool pants and socks, deer rifles, old boxes of Remington Core-Lokt ammo and back issues of Sports Afield and Fur, Fish, and Game were on the shelves all around me and the smell of wood smoke and Hoppes No. 9 permeated the air. This was the place where my boyhood imagination was sparked and the dream of being a big game hunter and an outdoor writer was hatched. This was my Grandpa's Workshop.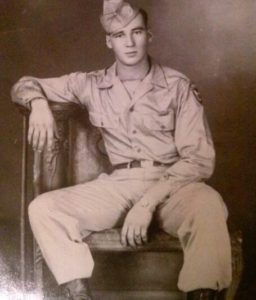 My Grandpa, George Torger Klippenes was born May 8, 1925 to Charlie and Nancy Klippenes in Brainerd, Minnesota. George grew up an integral part of the family farm, working hard to help feed the family and to put some spending money in his pocket. This work ethic served him well over the last 83 years, from his time with the 11th Airborne Division in World War II to the taconite mines of northern Minnesota where he earned a living for his family.
From the time I was little, Grandpa Klippenes was the personification of a man's man to me. He worked hard, hunted, fished, trapped, farmed, and made personal sacrifices to raise his family with integrity and to honor God.
After moving to Oregon in the 5th grade, I didn't have a chance to hunt the family farm in Minnesota with Grandpa until I returned for college. After waiting 18 years to hunt deer with Grandpa, I was thrilled to have the opportunity and didn't get much sleep that night.