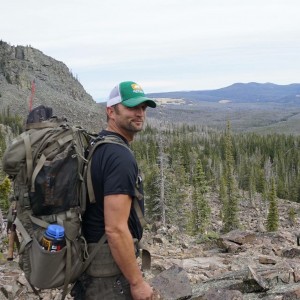 Shane Klippenes is a husband to a woman that he still wonders how he landed, Father to 3 teenage daughters who are tougher than him, a Firefighter / Paramedic, S.W.A.T Medic, outdoorsman, author, speaker and all season explorer of Montana's wilder places.
His 15 years on the streets as a Firefighter, Engineer, Captain, Paramedic, and S.W.A.T. Medic prepared him for his current role as the Training Officer at Great Falls Fire Rescue & Entry Team Medic on the GFPD High Risk Unit while providing him with insight into the the "way the world actually turns". The common sense, values, integrity, street smarts and heartbreak that comes from these is experiences is palpable in his writing and woven into the tapestry of his keynote speaking events.
Shane is a frequently published author in a wide variety of local and national publications like Signature Montana, Sports Afield, Eastmans Hunting Journal, North American Hunter, North 40 Outfitters, The Sportsmans News and many others.
When not investing himself in pursuit of God, Family, or the Fire Department, he still finds time explore remote corners of Montana in pursuit of isolation and fishing nirvana in backcountry, high mountain lakes.
To book Shane as a speaker / emcee or contract him for a writing assignment, call 406-799-9377 or email shane@blackleafwriting.com , gffr35@gmail.com