I've been carrying a gun around the mountains long enough now to remember and follow the "expert advice" to wear two pairs of socks inside my elk hunting boots for comfort and to prevent blisters.  So, when I was introduced to Smart Wool (merino wool) several years ago, I had two immediate reactions. First, I couldn't believe how comfortable they were and second, I couldn't believe the price tag! Who in their right mind would pay $20 for a pair of socks? After just one trip wearing them, I couldn't believe I'd survived this long without them and gladly budgeted "sock money" into my annual hunting/backpacking account. Besides the price (which I grudgingly came to accept), the only complaint I had was a lack of durability, manifesting with heels that would routinely wear through or tear out. Informal research revealed that this was not a problem unique to me, so I just accepted the fact that durability was sacrificed in the name of performance by high end sock makers.
Enter, Darn Tough, merino wool performance socks of Vermont and their Unconditional Lifetime Guarantee, that replaces any sock failure or wear issue. Always a skeptic, I bought my first pair of Darn Tough's on the recommendation of the owner of a hole in the wall backpacking store, who swore they were legit. After 5 years of beating them around on backpacking trips (where each pair gets several days of use), I can attest to their comfort, performance and durability. Although I've been anxious to try out their Guarantee, I haven't had a pair develop any holes or durability problems of any kind. I've used several varieties Darn Tough's and my current "go-to pair" is the Hike/Trek boot sock. Full cushioning, excellent fit (make sure to buy the correct size range), durability and odor control are all solid and match what I've come to expect from Darn Tough.
Full disclosure… Buying the correct size won't matter much if you dry these babies on hot! I've found them remarkably tolerant to multiple deviations from their specific care instructions, but drying them on hot has created a couple pairs of freebies for my daughters. Which, come to think of it, may be a contributing factor to the recent "laundry accidents" at our house with these socks.
The Verdict… Merino wool performance socks have always been a massive step up in quality, comfort and safety over traditional cotton or wool socks. Darn Tough has figured out a way to improve comfort while building a sock that stands up to abuse, and they back up their product with an Unconditional Lifetime Guarantee. Price point is in line with other merino wool socks, with the last pair I picked up at North 40 Outfitters running $23.99. Time on the trail has proven to me the value of Darn Tough's product line and I wholeheartedly recommend them.
See you on the mountain.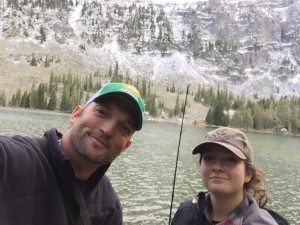 Shane Klippenes
Instagram @gffr35